Boeing's new 787 Dreamliner assembly line will bring 8,000 jobs to the Charleston area, and many of the people who fill these positions will be looking for new homes in the Lowcountry.
The economic impact of Boeing's 1.2-million-square-foot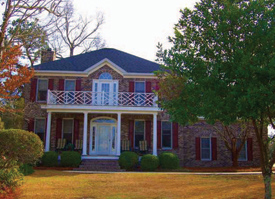 facility in North Charleston will be felt throughout the tri-county area, boosting business for those who sell products such as food and clothing and offer services ranging from medical care to car care. According to Candy Eslinger with Boeing Commercial Airplanes Communications, "To date, 90 percent of the Boeing direct contracted dollars for the project have been with South Carolina-based companies."
Though most businesses in the Lowcountry will benefit by Boeing's decision to build in South Carolina, perhaps the industry most affected by the new Dreamliner assembly line will be the real estate industry.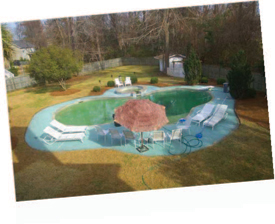 After all, the people who work at the plant are going to need a place to live. And many of these newcomers, like Darryl Person and his wife, need help finding the best neighborhoods and the ideal location for their commute to work.
"Relocation can be a very difficult and daunting experience," said the Persons' realtor, Carey Lucas Nikonchuk of The Group in Mount Pleasant, South Carolina. "Most are not familiar with the new area, so it is important to find the right agent to help facilitate the move."
Darryl, a 22-year employee of The Boeing Company, moved from Alabama on a short-term contract.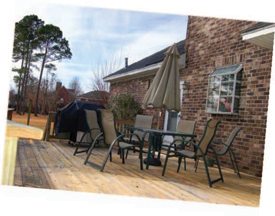 Once he knew his job was permanent, the Persons abandoned their extended hotel stay and began working with Carey and Altair Global Relocation.
"Because Carey was able to work with our assigned relocation company, we didn't encounter problems during our move," said Darryl.
The Persons wanted a home with a pool, and, after searching several areas, settled on the golf community of Shadowmoss in West Ashley.
"Carey was a good choice," Darryl added. "We were very pleased with her knowledge of the area,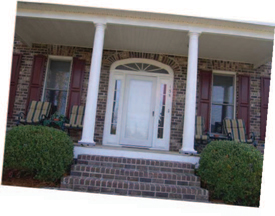 her flexibility in schedule and her willingness to work with us. We would feel comfortable recommending her services to anyone looking for an agent."
"It is important that the agent you choose works with your schedule and understands your family's needs from the beginning," Carey stated. "You should find an agent who can work with any relocation company and will ensure that your needs come first."
If you are moving to the Lowcountry to work for Boeing or any other company or simply relocating because you've heard that the Charleston area is a great place to live, contact Carey Lucas Nikonchuk at (843) 276-1701 or by e-mail at [email protected].